PHINMA Properties emerges as best boutique developer, bags awards for outstanding design and housing developments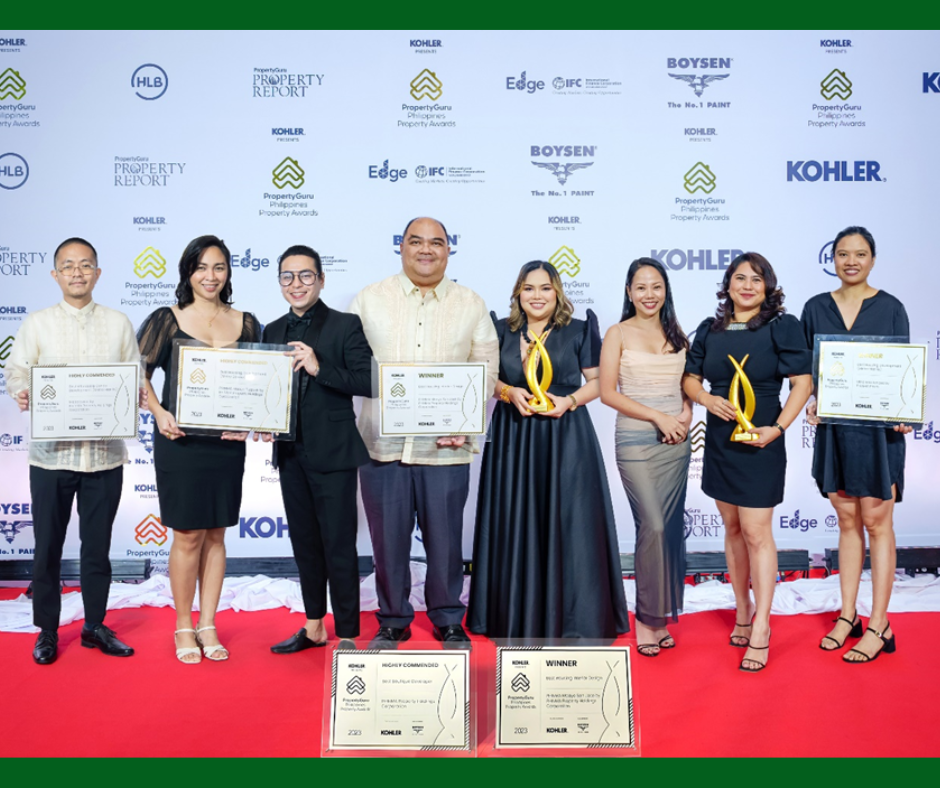 PHINMA Properties was recently recognized for its outstanding achievements and commitment to housing development excellence at two prestigious awarding ceremonies, The Outlook 2023 Philippine Real Estate Awards by Lamudi.com.ph and the 11th Philippines Property Awards by Property Guru.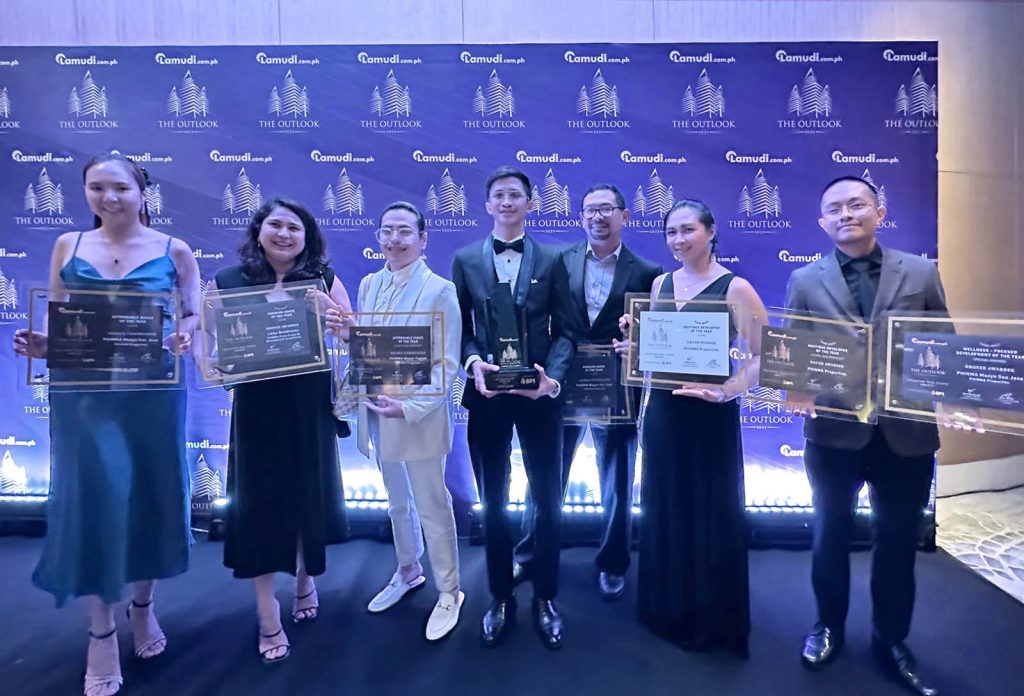 Representing PHINMA Properties at The Outlook 2023 Real Estate Awards were (from left to right): Likha Residences Broker Relations Manager Kates L. Bollina; Likha Sales & Marketing Head Alice Dela Peña; Marketing Officer Teejay R. Arcena; Project Development Manager Jay A. Eusebio; Chief Business Development Officer Francis Z. Villegas; Junior Marketing Manager Madeleine A. Magbanua; and Maayo Project Development Head Terence M. Reyes.
At the Lamudi.com.ph Awards, PHINMA Properties clinched the highly coveted Boutique Developer of the Year (Luzon) title. Additionally, the company garnered acclaim as a Silver Awardee in the Boutique Developer of the Year (Visayas and Mindanao). Moreover, PHINMA Maayo San Jose and Likha Residences Alabang received the Bronze Award in the Wellness-Focused Development of the Year and Premium House of the Year categories, respectively. These recognitions underscore the company's dedication to crafting exceptional living spaces emphasizing well-being and superior design.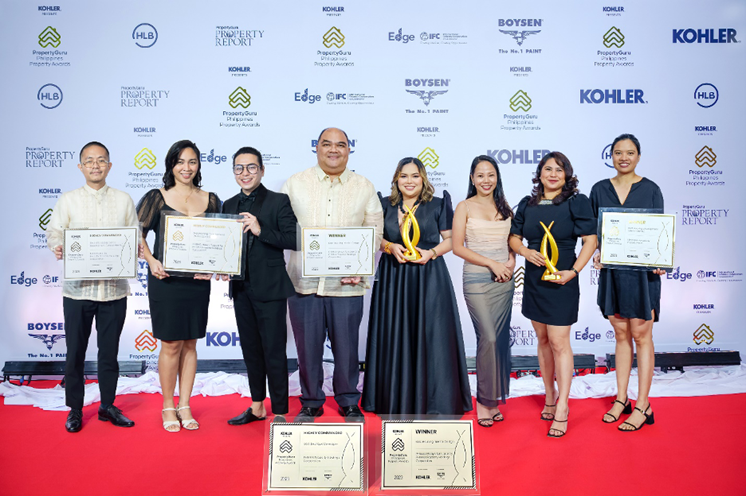 At The Property Guru Awards from left to right: Terence M. Reyes, Head, Maayo Project Development Head; Junior Marketing Manager Madeleine A. Magbanua; Marketing Officer Teejay R. Arcena; Chief Housing Officer Ricardo G. Hilado; Marketing Head Iris Hazel R. Panaligan; Chakka M. Bakunawa, AVP – Prism Operations; Alice Dela Peña, Sales & Marketing Head, Likha; and Katrina Paula T. Garcia, Project Development Manager, Likha.
The Property Guru Awards saw PHINMA Properties further solidify its position in the industry, securing the Best Housing Interior Design award for PHINMA Maayo San Jose and the Best Housing Development (Metro Manila) accolade for Likha Residences. The company was also highly commended in categories such as the Best Housing Development (MetroDavao) for PHINMA Maayo Tugbok, showcasing its diverse portfolio and commitment to providing outstanding housing options at an accessible value.
These awards highlight PHINMA Properties' consistency in delivering excellence across various categories, including premium housing, boutique development, and interior design. Underpinning these awards is the company's mission to establish thriving communities that embody the rich culture and traditions of the Filipino people and elevate the lives of those who call them home. By prioritizing sustainable practices and community-centered real estate, PHINMA Properties is dedicated to enhancing the living experience for residents in every possible way.
Ricardo G. Hilado, Chief Housing Officer of PHINMA Properties, expressed his gratitude for the recognition. He stated, "Receiving these prestigious awards is a true honor, underscoring our steadfast commitment to providing high-quality, sustainable, and community-driven homes that Filipinos truly deserve. Our ultimate aim is to uplift lives by offering dignified housing options that instill a profound sense of achievement, belonging, and permanence within society."
"As we progress with future projects and enhance current developments,  we remain dedicated to addressing the housing challenges faced by our fellow Filipinos. We go beyond the mere construction of structures, strongly emphasizing sustainable design and nurturing strong community bonds. This approach ensures that every Filipino has the opportunity to experience a fulfilling life within a proud and thriving community," Hilado added.
For more information about PHINMA Properties and their award-winning projects, visit their website at phinmaproperties.com.