PHINMA celebrates impact made in 2022 during ASM, looks to make more lives better in 2023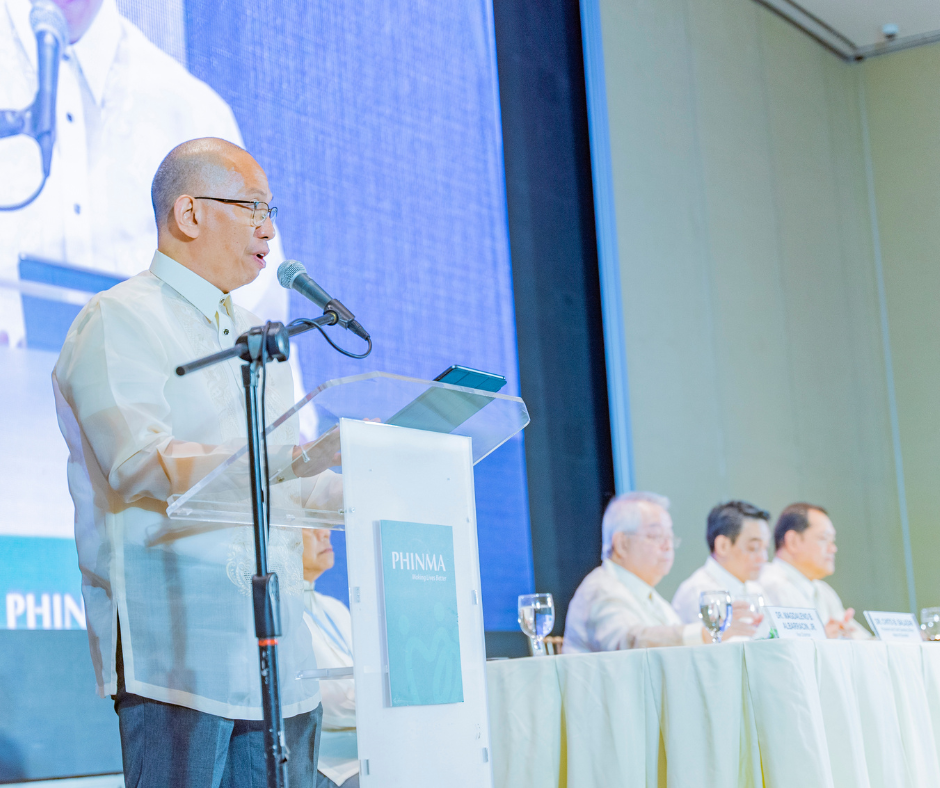 MANILA – PHINMA gears up to create better value for Filipino families in 2023. 
In its first face-to-face stockholders' meeting since the pandemic, PHINMA Corporation (PSE: PHN) talked about its accomplishments in 2022 and shared what is in store for the company and its business units this year, including allocation for approximately ₱3 billion in capital expenditure by the PHINMA group.
PHINMA Corporation posted a consolidated revenue of ₱17.7 billion and a consolidated net income of ₱1.5 billion in 2022. Driven by the strong performance in its education business and its construction materials business, consolidated revenue grew 10% year on year. The company's financial performance has been exhibiting robust revenue growth for the past 5 years, including pandemic-stricken years.
"PHINMA proved resilient as your company demonstrated strong top line growth and continued to make lives better for all its stakeholders – you, our shareholders, our team and more importantly our customers," PHINMA Corporation President and COO Chito B. Salazar told shareholders during the meeting held at The Fifth at Rockwell. "With an outstanding team, PHINMA relied on its strengths and values – professionalism, commitment to the nation, integrity and agility – to keep on providing families and communities the essentials of a dignified life through our businesses."
PHINMA Education Holdings, Inc. (PHINMA Education) became the country's largest tertiary education network as it welcomed 124,501 students for SY 2022-23, marking a 30% increase in annual enrollment. This resulted in consolidated revenue of ₱4.1 billion for the period January 1, 2022 to December 31, 2022, an increase of 11% over the previous year. Revenues have doubled over the last five years, from ₱2.1 billion in 2017. 
PHINMA Construction Materials Group (CMG), composed of Union Galvasteel Corporation (UGC), Philcement Corporation, and PHINMA Solar Corporation (PHINMA Solar), achieved an increase of 9% in revenue over the previous year with combined revenues of ₱13.2 billion for 2022. Net income for the construction group was ₱494.9 million for 2022. The five-year revenue of CMG grew more than three times from ₱4.2 billion in 2017 as it developed and expanded its product offerings to address market demand.
From affiliates PHINMA Property Holdings Corporation (PHINMA Properties) and Coral Way City Hotel Corporation (Coral Way), PHN equitized net income of ₱58 million in 2022, an increase over ₱32.9 million equitized in the previous year. 
"At the PHINMA Group, we take pride in the numbers that reflect our positive trajectory across our different businesses, but every year, we highlight the impact we make on society; we emphasize how we make lives better. Through our businesses in education, construction materials, property development, and hospitality, we strive to empower more and more families to access the essentials of a dignified life," said PHINMA Corporation Chairman and CEO Ramon R. del Rosario, Jr.
The Group also celebrates the accolades and recognitions received in 2022. PHINMA Corporation was awarded a Two-Arrow Recognition based on the result of the ASEAN Corporate Governance Scorecard (ACGS) for the year 2021. The Golden Arrow Award recognizes publicly-listed companies that exhibited observable conformance with the Philippine Code of Corporate Governance and internationally recommended corporate governance practices. 
Additionally, PHINMA Properties was named Top 8 developer in Mindanao and Top 9 developer in the National Capital Region for the 1st to 3rd quarter of the year 2022. It was also recognized as the Best Boutique Developer in PropertyGuru's Philippines Property Awards and the Best Pandemic Pivot in Lamudi's Philippine Real Estate Awards. Its real estate projects also received the following awards:
PHINMA Maayo San Jose

Best Housing Development (Philippines & Luzon) and Best Eco-Friendly Housing Development in PropertyGuru's Philippines Property Awards

Best Affordable House of the Year 2022 (Luzon) in Lamudi's Philippine Real Estate Awards

Metrotowne

Best Affordable Condo Development (Metro Manila), Best Lifestyle Development, Best Integrated Work from Home Development in PropertyGuru's Philippines Property Awards

Best Affordable Condo of the Year 2022 (Luzon) in Lamudi's Philippine Real Estate Awards
In 2023, PHINMA Corporation expects improved  profitability of its Construction Materials Group and continued net income growth in PHINMA Properties, as global supply chains and foreign exchange rates continue to stabilize. Profitability of the education business will gain clarity as school opening schedules normalize every year. PHINMA Education schools are also expanding capacity in anticipation of continuing strong enrollment growth. Hotels are also expected to post a strong recovery as occupancy rates and average daily rates continue to improve with leisure and business travel gaining momentum. The PHINMA group's planned capital expenditure for the year of approximately ₱3 billion is mainly for the expansion of its construction, education and property businesses.
Union Galvasteel Corporation, PHINMA's galvanized steel business arm, is currently in discussions for a strategic partnership to invest in a state of the art insulated panel production facility. Details of the project are yet to be finalized and are subject to board approval of UGC.
"We believe that insulated panels will be ubiquitous in the near future, seeing this already adopted by our close regional neighbors and all the way across the globe. Food security is a tantamount and growing concern, and it is high time we prioritize cold chain storage infrastructure in our efforts to improve food security," said Danielle del Rosario, PHINMA Construction Materials Group Vice President – Insulated Panel Division.