Philcement's Mariveles Cement Processing Plant receives 3 ISO certifications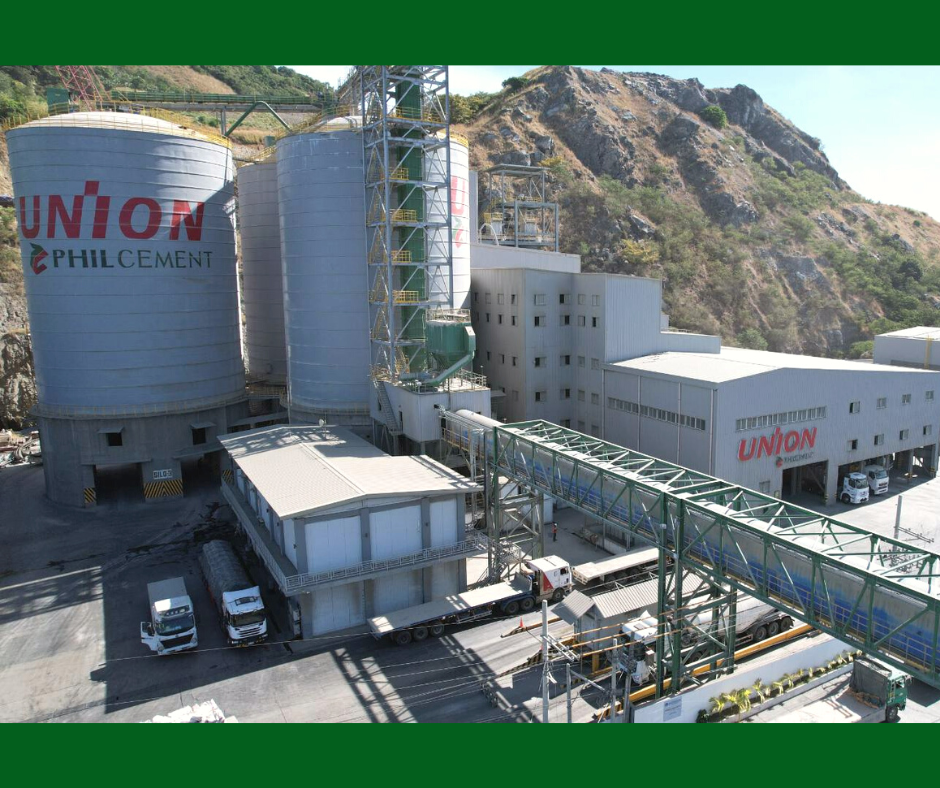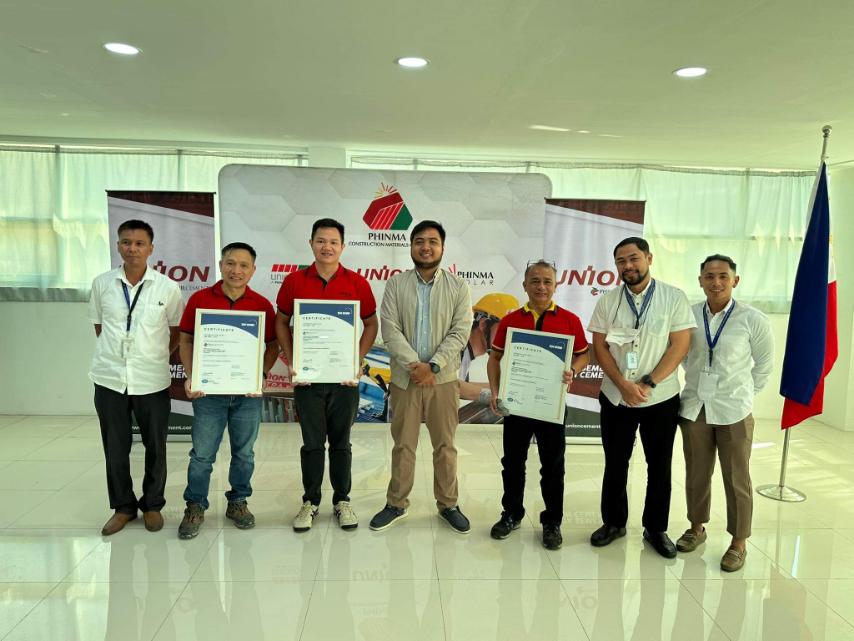 MANILA, Philippines – Philcement Corporation (PCC), a majority-owned subsidiary of PHINMA Corporation, received 3 ISO certifications for its Mariveles Cement Processing Plant, underscoring its adherence to global standards.
The ISO certifications are testament to PCC's commitment to making lives better, by ensuring consistent operations that result in quality cement offerings while maintaining a safe and sustainable workplace, said Philcement President and CEO Eduardo A. Sahagun.
After an audit by TUV NORD Philippines, the Bataan facility was awarded the following certifications on February 1, 2023:
ISO 9001: 2015, Quality Management System;
ISO 45001:2018, Occupational Health and Safety Management System; and
ISO 14001:2015, Environment Management System.
The plant – where Union Cement is processed, packaged, and distributed from – had its Integrated Management System (IMS) audited in October 2022.
"Philcement and PHINMA are firmly committed to making lives better through our cement business, and these ISO certifications validate our efforts to constantly improve our operations to be able to provide our clients products of great quality. These also affirm our thrust in being a holistic company by taking care of our employees and preserving the environment," said Mr. Sahagun.
An ISO certification is a seal of approval from a third-party body that a company conforms to the standards developed and published by the International Organization for Standardization (ISO). This gives credence to an organization's delivery of products and services to its stakeholders and clients.
Auditors found PCC to have met the requirements for ISO 9001: 2015 after evaluating its ability to consistently meet customer needs and comply with statutory and regulatory requirements. For ISO 45001:2018, they examined PCC's compliance with occupational health and safety protocols that aim to eliminate hazards and minimize risks. For ISO 14001:2015, they looked into the systems that the plant had in place to manage environmental responsibilities.
"As we continue to provide reliable and consistent supply of cement products of good quality, these ISO certifications attest to PHINMA, Philcement, and our partners' expertise in this industry. These give us even greater confidence in our operations and especially in the products that we offer our customers," said PHINMA Chairman Ramon R. del Rosario, Jr.