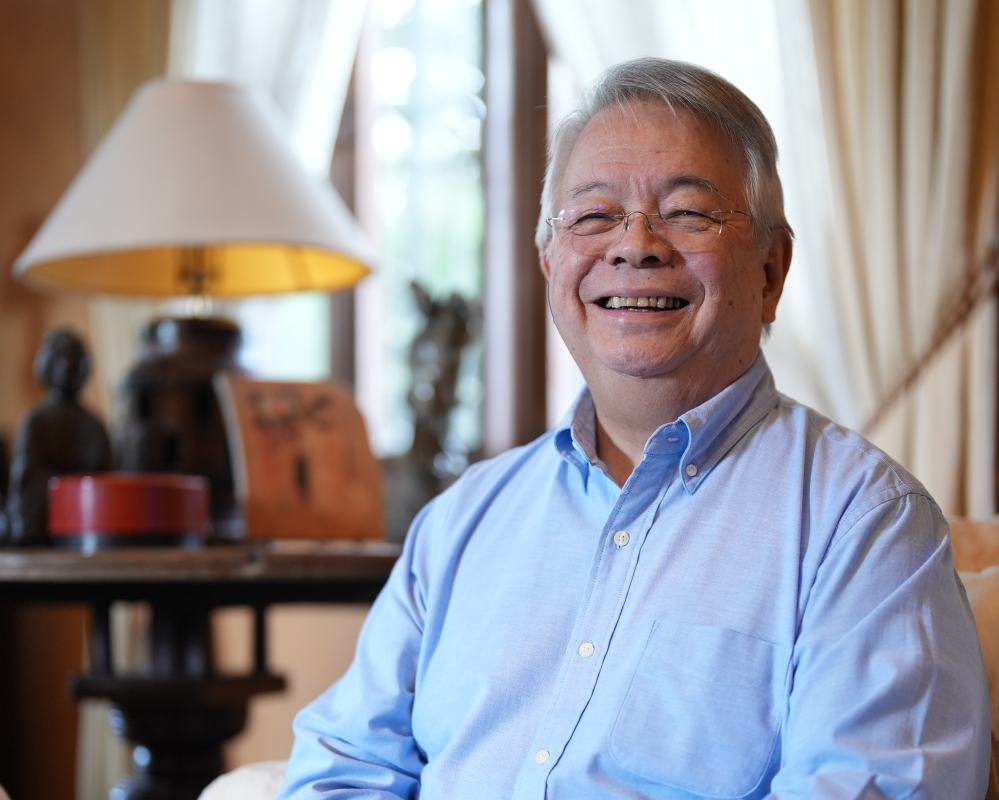 RAMON R. DEL ROSARIO, JR.
Chairman and CEO
Ramon R. del Rosario, Jr. is the Chairman and Chief Executive Officer of PHINMA Corporation. He is also Chairman of the educational institutions under the PHINMA Education Network: Araullo University, Cagayan de Oro College, University of Iloilo, University of Pangasinan, Southwestern University, St. Jude College, Republican College, Rizal College of Laguna and Union College of Laguna and a number of other PHINMA companies. He is President of the Board of Commissioners of PT Ind Phil Management.
Mr. del Rosario served as the Philippines' Secretary of Finance from 1992 to 1993 and is a Masters in Business Administration graduate of Harvard Business School and of De La Salle University, Manila with an AB-BSC degree, magna cum laude. He is a 1978 Ten Outstanding Young Men (TOYM) awardee in the field of Investment Banking and Finance and was conferred the "Management Man of the Year Award for 2010" by the Management Association of the Philippines. Mr. del Rosario was honored in 2010 by the Philippine District of the De La Salle Brothers as an Affiliated Member of the Institute of the Brothers of the Christian Schools. He was also awarded the "Business as a Noble Vocation Award", the first recipient of this global award presented by the International Christian Union of Business Executives or UNIAPAC in Lisbon, Portugal during its XXVI World Congress on November 24, 2018. In addition to two earlier honorary doctorate degrees from other institutions, Mr. del Rosario was recently conferred the Degree of Doctor of Business Administration, Honoris Causa, by De La Salle University last December 10, 2022.
Mr. del Rosario is Chairman of Philippine Business for Education (PBEd). He is Vice Chairman of Caritas Manila and PHINMA Foundation, and is a member of the Board of Trustees and former chairman of the Makati Business Club and the Ramon Magsaysay Award Foundation. He is a member of the World Bank-Civil Service Organizations (CSO) Advisory Group and of the Board of Advisors of Ramon V. del Rosario, Sr.-AIM Center for Corporate Social Responsibility. He also served previously as Chairman of the National Museum of the Philippines and the Integrity Initiative.