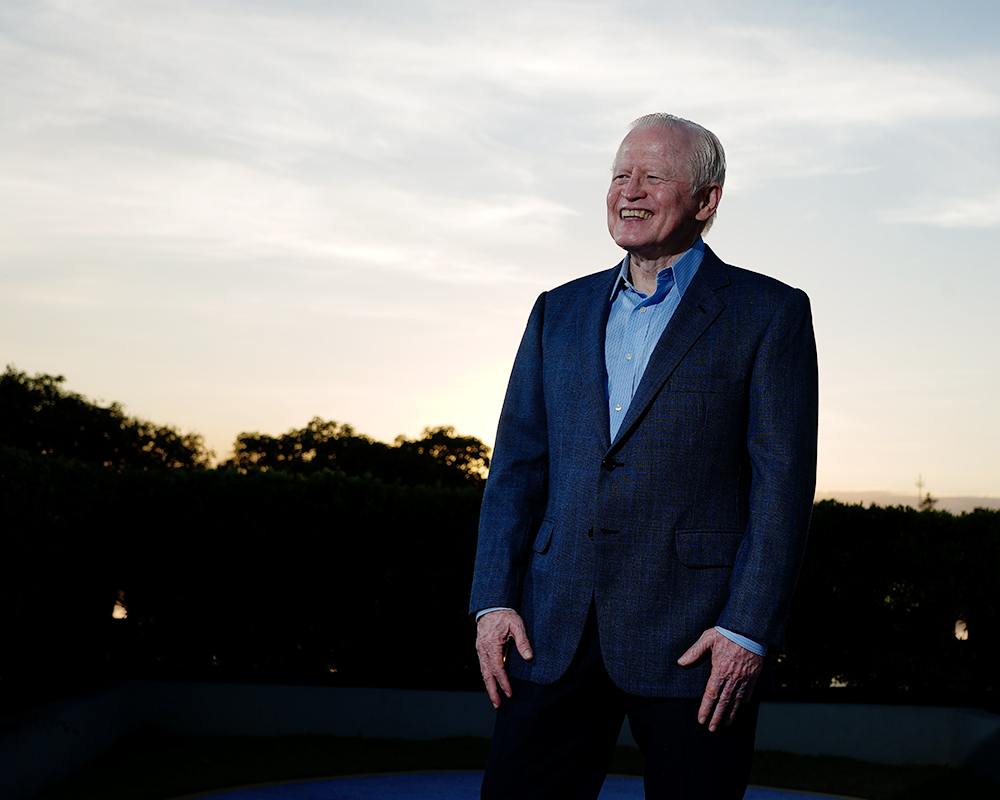 JOSE L. CUISIA, JR
Director
Jose L. Cuisia, Jr. was the Philippine Ambassador Extraordinary and Plenipotentiary to the United States of America and non-resident Ambassador to Trinidad & Tobago, the US Virgin Islands, Grenada, Puerto Rico, the Commonwealth of Jamaica and the Republic of Haiti, Antigua & Barbuda, Barbados, the Commonwealth of Dominica, The Federation of St. Kitts and Nevis, St. Lucia, St. Vincent and the Grenadines. Ambassador Cuisia previously served the Philippine Government as Governor of the Philippine Central Bank and Chairman of its Monetary Board from 1990-1993, was Governor for the Philippines to the International Monetary Fund and Alternate Governor to the World Bank. He was also Administrator and CEO of the Philippine Social Security System from 1986-1990. He was also appointed Commissioner, representative of the Employer's Group, for the Social Security System (SSS) from September-December 2010. He was President and CEO of Philam Life for 16 years.
He is the Chairman of the Board of The Covenant Car Company, Inc. and FWD Life Insurance Company, Adlemi Properties Inc., Five J's Diversified Inc. and JVC Holdings Corporation. He was Vice-Chairman of the Board and Lead Independent Director of SM Prime Holdings and former director of Manila Water Company, Inc. He holds directorates in Century Properties Group, Inc., PHINMA, Inc., and Asian Breast Center, Inc. He previously held the Chairmanship of the Board of Far East Bank and Trust Company, Union Bank of the Philippines, Asian Institute of Management, BPI-Philam Life Assurance Co., Philam Foundation, Tower Club, Inc., and De La Salle University. Ambassador Cuisia was elected as Chairman of the Board of Trustees of the University of Asia & the Pacific in 2019; elected to the Board of Trustees of the De La Salle Medical & Health Sciences Institute and De La Salle University -Dasmarinas in December 12, 2019 and the former Chairman, Current Trustee and Treasurer of the Ramon Magsaysay Awards Foundation. He is a Convenor-Trustee of the PBED and a Trustee of the Makati Business Club.
Ambassador Cuisia is a recipient of numerous awards including 2016 Ten Outstanding Filipino, 2016 Order of the Sikatuna, and Management Man of the Year Award for 2007 from the MAP, among others. He obtained his BSC-Accounting and AB-Social Sciences degrees (Magna cum Laude) from De La Salle University and Master's degree in Business Administration from University of Pennsylvania. He has been a Director of the Company since 1994. He attended the Annual Corporate Governance Seminar conducted by SEC-accredited training provider Center for Global Best Practices on September 30, 2022.