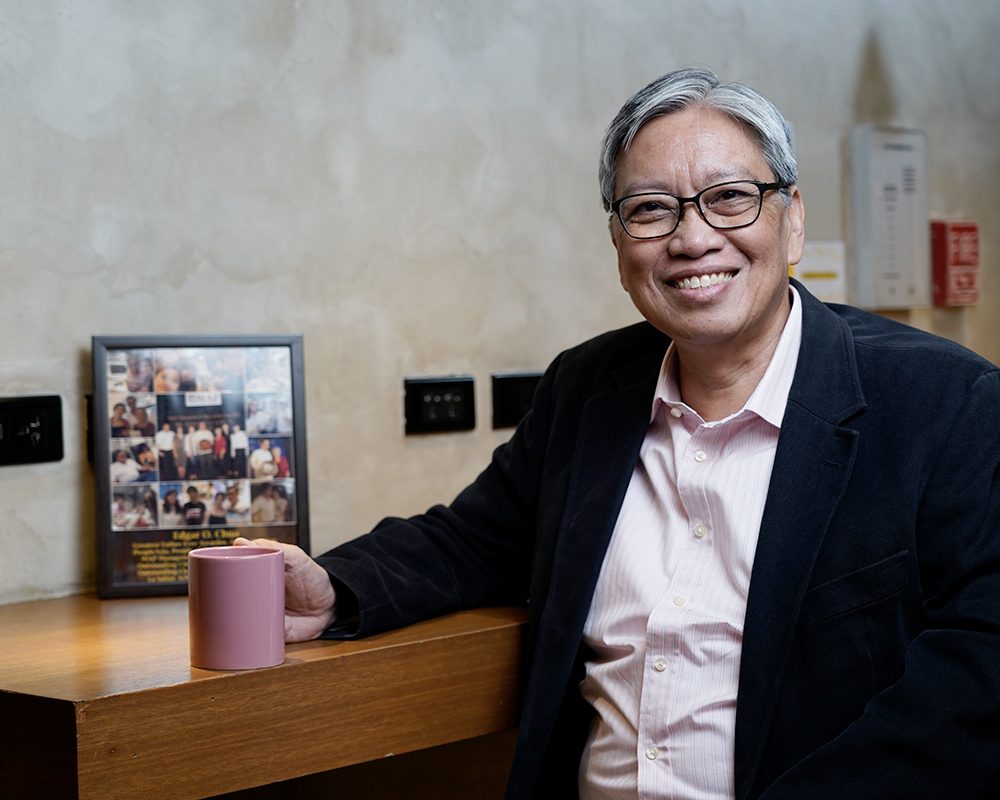 EDGAR O. CHUA
Independent Director
Edgar O. Chua is currently the President and Chief Executive Officer of Cavitex Holdings, Inc. and Amber Kinetics Inc. He has been an Independent Director of Metropolitan Bank and Trust Company since 2017, Philcement since 2021, JG Summit Olefins Corp since 2022, Integrated MicroElectronics, Inc. since 2014 and First Gen since 2021. He currently holds the position of Chairman of the Philippine Eagle Foundation since 2017, Philippine Business for the Environment, De La Salle Science Foundation since 2017 and Makati Business Club since 2016. He is currently the Chairman for the College of Saint Benilde, University of La Salle Bacolod and CEO of De La Salle Philippines. He is a Trustee/Treasurer of PBED and Trustee for the De La Salle Greenhills since 2019, The English-Speaking Union of the Philippines, Inc. since 2009, Gawad Kalinga Community Development Foundation Inc. since 2005, and Pilipinas Shell Foundation Inc. since 2003. He is also a Member of the Advisory Board of Mitsubishi Motors Phil. Corp. and Coca Cola Bottlers Phils. Mr. Chua is affiliated with the Integrity Initiative, National Resilience Council, and the Phil. Disaster and Resilience Foundation.
He held senior positions within various Shell Group of Companies, both locally and outside of the Philippines, including but not limited to being the Chairman and President of Pilipinas Shell Petroleum from September 2003 to May 2017 and being the Country Chairman of Shell companies in the Philippines from September 2003 to October 2016.
He earned his Bachelor of Science degree in Chemical Engineering from De La Salle University in 1978 and attended various international seminars and courses including the senior management course in INSEAD in Fontainebleau, France. Mr. Chua was first elected as Director of the Company at the Annual Stockholders' Meeting held on April 14, 2021. He attended the Annual Corporate Governance Seminar conducted by SEC-accredited
training provider Center for Global Best Practices on September 30, 2022.